Social Media For Lawyers
Promote your law firm and generate high quality leads through effective social media campaigns.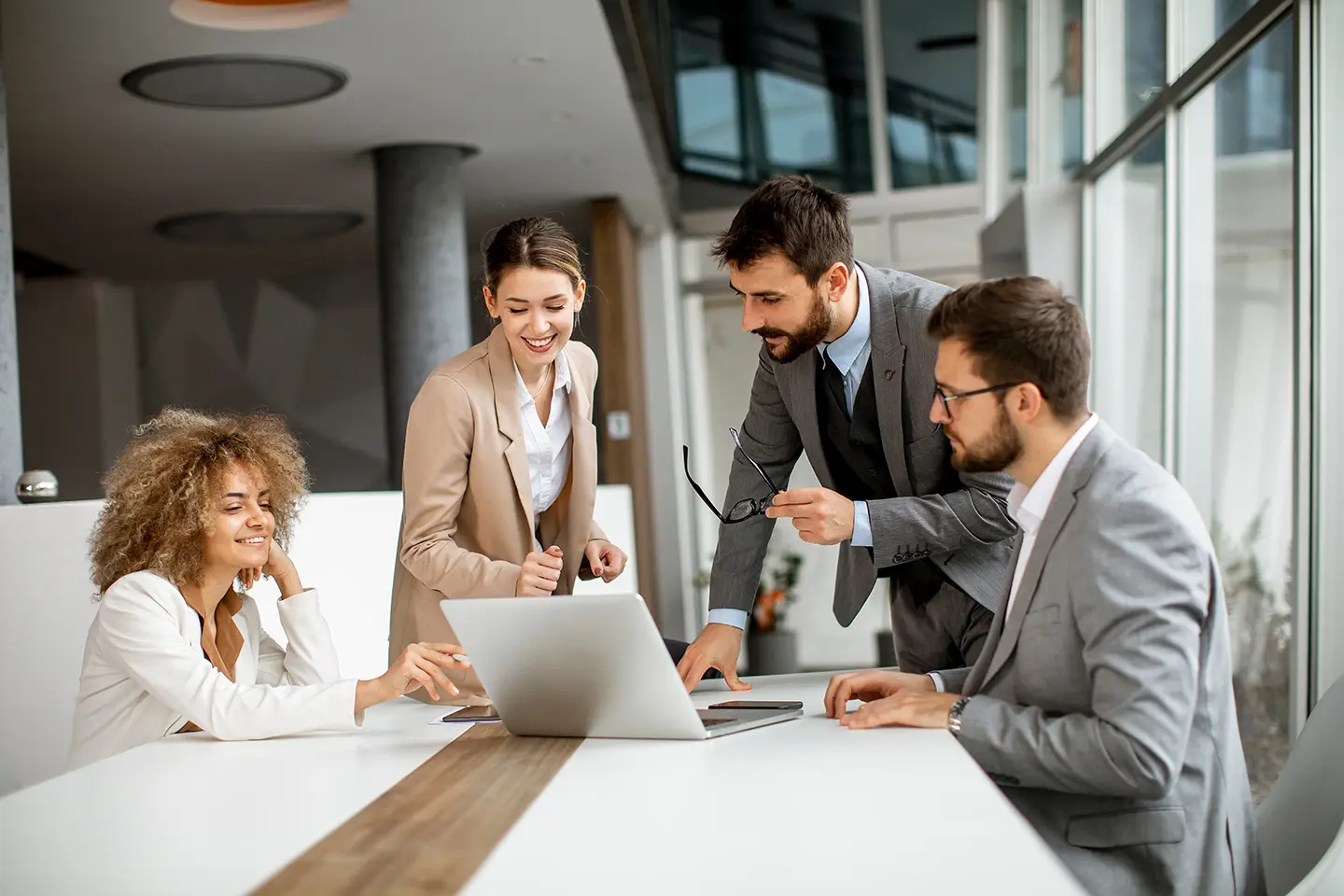 Through social media, solo attorneys and small law firms now have an amazing opportunity to reach out and touch their clients as well as prospective customers in unprecedented ways. The connectivity of these platforms offers a unique chance for lawyers to establish meaningful connections with the people they serve. Through social media, you can:
Gain valuable insight about your clients
Handle complaints and negative feedback expediently
Develop a strong value proposition by putting your law firm out there
Reach your prospective clients and build better relationships with them
Let Inspree help you take your business to the next level with our Social Media. Our team will craft a unique platform that allows you to meet and exceed your goals, while utilizing content tailored specifically for your brand's distinct voice. Reach potential customers more efficiently by having well-timed posts delivered directly into their feeds!
Use Social Media For Your Firm with Inspree
Leverage the power of social media to drive your legal business forward! With Inspree Attorney Marketing, craft content and campaigns that will captivate and engage with potential clients - never miss out on another lead again.
Get Started
Generate Higher Quality Leads for Your Firm
Provide Engaging and Relevant Content
Achieve Your Law Firm Marketing Goals
Leverage Cost-Effective Social Media Marketing
Increase Customer Satisfaction
Increase Your Law Firm Conversion Rate
Get Started
Legal Content Creation for Social Media
Our social media specialists will provide your business with the tools needed to effectively engage customers and enhance brand visibility. From captivating visuals, engaging content that meets customer needs, to creating legal output – we'll help you craft an effective strategy for boosting revenue and building loyalty in a steady yet powerful way!
Conduct keyword research.
Know what people are searching for related to your law firm and legal services.
Solicit customer feedback.
Know what your customers are saying about your firm.
Speak to your customer's needs.
Provide curated content that will speak to your audience and their needs through our social media syndication.
Conduct competitor research.
Differentiate your brand from competitors and create more engaging content.
At Inspree, we understand that a successful content strategy requires careful crafting. Each piece of our work reflects your law firm's unique identity to bring the people into your world and build an effective brand presence.
Social Media for Lawyers with Unified Branding
Looking to introduce your law firm to a larger audience? With social media, you can do just that! Platforms like Twitter, Instagram and LinkedIn provide attorneys with the perfect opportunity for cost-effective marketing. Make sure each account is tailored specifically towards what type of clients your firm wants to target in order maintain brand consistency all while gaining more recognition online.
Our methods help boost increases reach so you can attract potential customers quickly through crafting compellingly engaging posts – making it easy for lawyers from any field or specialty find success on social media without investing too much time into managing an online presence – helping you stand out among competitors looking make their mark digitally.
Build an Online Community through Social Media
Get a competitive edge in the legal field with Inspree's social media for attorneys! We can create an online community that will draw potential clients to your law firm. With our 3rd party content, you'll have access to shareable materials catered specifically towards your followers' interests. Let us help you build customer loyalty and satisfaction through engaging posts – engage directly with customers today and take advantage of this opportunity!
Increase Conversion Rates with Social Media for Lawyers
Enhance the online presence of your law firm and reap amazing rewards! Publishing content such as blogs, videos, or shared posts has great potential to redirect traffic from social media platforms straight to your website. With our experienced attorney marketing team by your side you no longer need worry about how best represent yourself on today's popular digital mediums – we will help create a persona for your business that resonates with potential clients in an effort to maximize lead conversion opportunities. Get ahead of the competition now and make sure everyone knows who they're dealing with when they engage with you online – connect directly through social media channels like never before!
Use Social Media for Lawyers to Increase Customer Satisfaction
Your law firm's success relies on client satisfaction – and what better way to demonstrate your commitment than by building an interactive relationship with them through social media? Our services provide you with effective strategies to create a memorable, personable voice for your brand across various platforms. We'll curate engaging content drawn from multiple sources, tailored specifically towards the needs of those looking into legal services so that they receive valuable, pertinent information at all times. Don't hesitate any longer; reach out today and get connected!
Get Higher Rankings for your Social Media
Are you looking to boost your visibility in search engine rankings? Our team of social media specialists can help! We understand the ins and outs of SEO, so we know how to optimize attorney profiles for local searches. Plus, our content curation will ensure that potential clients find your page more easily when searching online. Through analyzing & understanding what resonates with those within a company's target audience demographic – it is guaranteed that high quality, relevant material will be provided; all towards helping grow any given practice through increased engagement via various legal-social networks! Start taking advantage today by reaching out on our services now available specifically designed for attorneys.