More Leads for Attorneys
Law firm marketing campaigns that effectively grow your law firm — with more leads.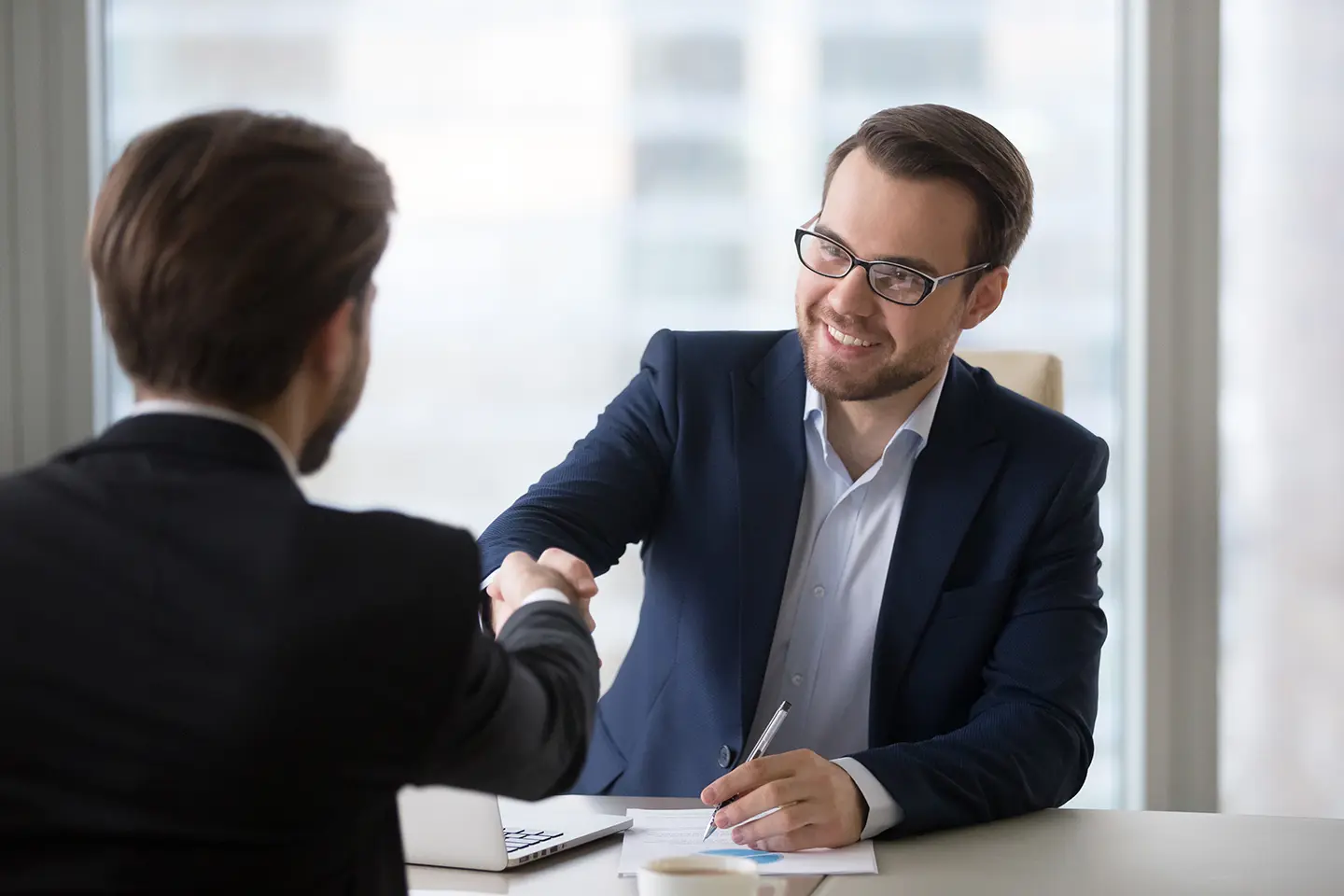 In today's competitive legal landscape, it is essential for law firms of all sizes to attract new potential clients. To do this, a strong lead generation strategy must be in place – one that both informs and engages interested customers with relevant information about your firm. Fortunately, there are many ways to generate more leads quickly: from optimizing your website's live chat feature or providing consultation contact details through targeted marketing campaigns – the sky is truly the limit! With proper tools & skillsets coupled with our 'More Leads', you can bring measurable growth and success back into focus for your business ambitions.
Get Lead Generation For Your Law Firm
With Inspree, develop effective law firm lead generation campaigns to achieve your lawyer marketing goals and more.
Get Started
What is a Lead?
Lead Generation
Target the Right Audience
Get Optimized Legal Content
Boost Law Firm Visibility through Social Media
Expand Your Reach through Paid Advertising
Get Started
Prospective clients play a key role in law firms. Through the lead generation process, firms are able to reach out to those individuals and provide personalized services tailored to their exact needs. Although leads may begin similarly, they can all possess different qualifications that set them apart from one another on the journey towards becoming an active client of your firm.
With Inspree, you can get the competitive edge! Our attorney marketing plans are designed to bring in more leads and secure a steady stream of potential clients for your firm. Take advantage of our expert strategies today – tap into powerful lead-generating resources and watch as your law practice grows exponentially!
More Leads with Lead Generation
At Inspree, our lead generation process helps ensure that potential clients find your law firm and connect with the services you provide. When someone visits your page they will be invited to take action through a Call-to-Action (CTA) which could range from an intriguing button or message. This CTA leads them to a carefully crafted landing page where valuable information is offered in exchange for their contact details – effectively converting visitors into real leads! The whole experience sets up prospects so when it comes time for them fill out forms or book consultations, they already have enough knowledge about what your practice has to offer.
Target the Right Audience to Guarantee More Leads
Knowing your ideal clients is the first step to giving your law firm business a boost. Inspree's marketing experts can help you develop an effective strategy custom-made for reaching and selling to those valuable leads. With their expertise, successful lead generation has never been easier!
Optimized Legal Content for More Leads
Carefully crafted content can be an invaluable asset for law firms – providing potential clients the information and assurance they need to reach out, whilst simultaneously building trust. At Inspree we are passionate about creating engaging legal material that resonates with visitors so when it comes time to take action and connect with a firm, they feel confident doing so. Moreover, strategically placed calls-to-action (CTA) throughout our content allow users to quickly find what interests them most – meaning your message is received loud and clear!
Generate More Leads with Social Media Marketing
Social media has opened up a world of possibilities for lawyers, allowing them to more easily connect with their clients and build meaningful relationships. With powerful features such as the swipe-up option on Instagram, stories linking directly to website pages, promoting seminars online and using calls-to-action (CTAs) in posts – social media presents countless opportunities that can help drive client interest. Unfortunately though maintaining an effective presence on these platforms requires significant time investment which many attorneys simply don't have due to all the hard work they put into each case already!
More Leads Guarantee Through Paid Advertising
Firms need to ensure they reach their target audience in order to generate more leads. Our team has developed an innovative system that guarantees success – this includes optimizing your Google Local profile, local SEO and paid search strategies like pay-per-click advertising. Best of all, our specialists ensure you get quality conversion rates with relevant visitors who are most likely going to help increase income for the firm! Let us take the wheel so we can deliver maximum results through tailored marketing activities specifically designed for law firms aiming at getting those beautiful conversions today!